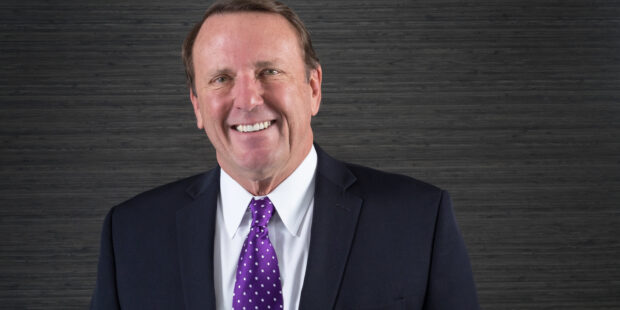 The future of homebuilding lies with the homeowner.
Tell me about your time at KTGY and its philosophy.
After a great experience for nearly a decade as Executive Director of Architecture at KB Home, I decided I needed a new challenge in my career. I had admired the work done by KTGY, and it was perfect timing when they recruited me to join the firm. My employee number was 60, so it wasn't anywhere near as large as it is now with over 400 employees and six offices. What really attracted me to KTGY was the entrepreneurial spirit of the firm. I was given the opportunity to establish my own studio, cultivate my own client base and set the design direction for the team. After 20 years of running the Los Angeles Studio, I stepped down from that responsibility in 2019, allowing me to continue the entrepreneurial spirit that attracted me initially by helping develop business for KTGY offices nationwide.
What changes have you seen in the homebuilding industry over the years?
There is no question that the homebuilding industry has come a long way over the last 40 years. The architecture has transitioned from T1-11, through the "salad dressing" styles of French, Italian and Ranch-inspired designs to today's progressive designs, including some wonderful contemporary elevations. Beyond the exteriors though, the homebuilding industry has embraced sustainability, and I am happy to have been a part of the team behind pioneering the first ABC Green Home. The industry has always been resilient and found a way to not only work through code changes, but to embrace them and use the codes as a marketing advantage. We even found a way to deal with Covid resulting in unexpectedly great sales numbers and a brand-new way to sell homes.
What new design trends do you see coming for next year?
I recently visited Copenhagen and had a chance to see several residential communities designed by Bjarke Ingels. Most of them were built among a sea of unremarkable buildings, but his communities stood out as dramatic designs. The buildings were relatively simple; however, there was always a BIG (Bjarke Ingels Group) concept that set it apart. It was also interesting to learn that they commanded the highest rents in the area because of the design. I hope the homebuilding industry can explore some bolder design concepts over the coming years and create truly remarkable communities that we can all be proud of.
What does the future of homebuilding look like to you?
That is a very difficult question to answer. In the 1950s, a flight from New York to London could take up to 15 hours. During that same period, Levittown was constructed in Pennsylvania. Today passengers can fly into space, yet we still use wood studs and nails to build our homes. I would like to think the homebuilding industry can evolve in a more profound manner like air travel has. There are panelized systems and some failed manufacturing concepts; there have been some interesting container and purpose-built steel module concepts as well. I am not sure what the future of homebuilding will be, but I believe somewhere down the road, the industry will find a Richard Branson, Jeff Bezos or Elon Musk who will transform the industry and take it into the future.
What are the best energy-efficient/green qualities of the homes? (features, building materials, certifications, etc.)
The best green elements of a home are its residents! Homebuilders can install more energy-efficient insulation, windows and appliances to create a very sustainable home to live in, but if the resident doesn't know how to operate it, it's just another four walls. It really doesn't matter what certification the home has; the most important aspect of being green is to educate the end-user. There are great industry publications like Green Home Builder Magazine, but perhaps what homebuilders should provide for buyers is a Green Homeowner Magazine? No matter how "smart" we can make a home, over the life of the home, it's only as smart as the homeowner.
This is a condensed version of the interview. Read the interview in its entirety at www.bdmag.com.