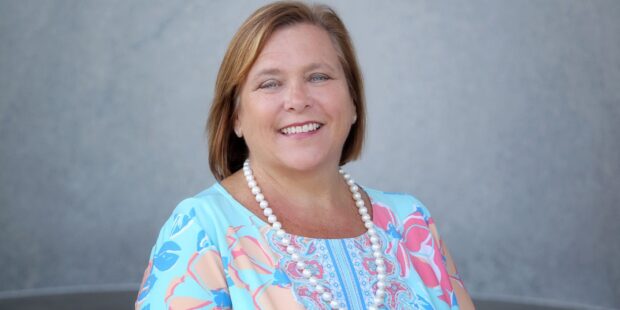 By Kathy Maness
The infrastructure buzz in Washington is picking up. Years in the works, I am just excited that federal leaders are talking about infrastructure. While there is an ongoing debate about what is or isn't infrastructure, local leaders hope Democratic and Republican leaders stay at the negotiation table and most importantly, that they remember what they are fighting for — the future of our hometowns, and the basic access and needs of everyday American families.
Even before the COVID-19 pandemic began, so much of our nation's infrastructure was ready for an overhaul. From roads and bridges, to drinking water and wastewater systems, broadband access and a skilled workforce — infrastructure investment is overdue, and essential, to every American's life.
Not surprisingly, the pandemic has increased the spotlight on the significant gaps we have let linger in America. Large pockets of rural and urban areas don't have reliable internet – the new essential utility in a pandemic and beyond. Keeping the water on for struggling families took exceptional efforts at the city level. As foot and vehicular traffic slowed down that meant less economic activity and less jobs, especially in the restaurant and hospitality industries, which usually thrive in cities and towns. We have our work cut out for us to address these gaps, but city leaders can only hope that COVID brought clarity to the needs of our communities that will break Washington out of its political log jam.
For years, Congress and administrations have put infrastructure investment on their to-do list, but it never seems to get done. Fear of tough funding conversations keeps a comprehensive package from becoming a reality. It's encouraging to have President Biden put forward the American Jobs Plan and to see the Senate Republicans counteroffer on infrastructure. But we know from experience, the next move is the most important. It can either keep the negotiations alive or stall them out. After so many false starts, Congressional leaders who step up now and keep this moving will deserve a lot of the credit for any bill that passes.
Infrastructure concerns are not problems limited to rural or urban areas or specific regions. This is a whole of America issue that will take a whole of America approach to solve. It will take all of us – at every level of government and political affiliation – to get it done, and Congress should know that city leaders are ready to partner to fix every community's infrastructure.
In small towns like my home of Lexington, I know what I'm fighting to fix. If you go to main street at 5 p.m. on a weekday, you'll see it too. Our neighbors are backed up in a small-town traffic jam because the status-quo federal programs aren't built to invest in communities like mine. Almost every community in America has an infrastructure story – whether lack of public Wi-Fi for kids to learn remotely, aging pipes that can't be trusted for clean drinking water or just an abundance of potholes leading to increased accidents.
The time for maintaining the status quo on infrastructure policies and processes is behind us. We need Congress to stay at the negotiating table because the price tag on our infrastructure to-do list will only keep increasing. Now is the time for both parties to work in good faith and give our hometowns the tools and resources they need to recover from the pandemic and build infrastructure for the next generation of American families.
Local leaders have stayed ready for this moment for decades, for exactly this moment – to support real legislation that can make a real difference. And over the years, as we filled potholes, answered calls from constituents, managed 80% of the nation's roads and provided over 95% of the funding for water services across the country – we never lost sight of what we were fighting for.
We're ready for better infrastructure and to invest in the heart of our communities, with the federal government as our strong partner.
Kathy Maness is a Councilmember for Lexington, South Carolina and President of the National League of Cities.