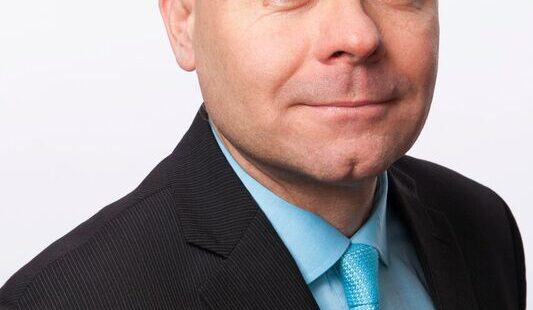 By Deron Lovaas
As President Eisenhower pushed to build an interstate highway system across the nation, he traveled to Cadillac Square in Michigan in late 1954 and offered his vision of what this effort would mean.
"We are pushing ahead with a great road program, a road program that will take this nation out of its antiquated shackles of secondary roads…and give us the types of highways that we need," he said. "It will be a nation of great prosperity, but will be more than that: It will be a nation that is going ahead every day."
The 46,876 miles of highways that Eisenhower envisioned now dominate our nation, carrying millions of drivers and tons of goods each day. For both good and ill, they define who we are and how we move. As Congress considers new, historic investments in our transportation system, it's time to take the aspiration of Eisenhower and translate that to a new vision for the future.
We can build a nation of "great prosperity," one that is "going ahead every day," by investing in the infrastructure we need for 2050, not the one that's tied to what progress meant seven decades ago. What this means is that Congress needs to take up President Biden's American Jobs Plan and provide ambitious funding for transit systems, inter-city rail, safe pedestrian and cycling routes and affordable housing with access to these transportation options.
With Congress facing a deadline to re-authorize the surface transportation bill before the end of September, we have a historic opportunity to shift our transportation system to the one we need for the future, one that corrects the racial inequities of the past and confronts the challenge of climate change.
Any transportation legislation passed should address the issues most pressing to the nation, through various means. One would be to increase capital funding for public transit to the same level as that for highways, reversing the decades in which highway spending has been four or five times that of transit. These investments will ensure that all Americans have access to high quality, safe, affordable, and reliable public transit service and transit-friendly communities. Another would be to provide $20 billion in annual funding for operations of the transit system to ensure the majority of Americans are within walking distance of frequent transit by 2030.
To reach emissions goals and help combat global warming, legislation should require that the Bus and Bus Facilities program be used exclusively to procure no-emission vehicles and the infrastructure needed to support them. To protect and support our communities, Congress should fully fund President Biden's $20 billion proposal to reconnect communities, primarily communities of color, that were divided by federal highway projects. As well as, invest in safe streets and transit-friendly communities. Every transit trip begins and ends as a pedestrian or cyclist, yet pedestrian and cyclist fatalities are increasing, particularly for low income and people of color.
It's worth noting that this shift in emphasis doesn't mean that we abandon our highway system. We will need billions of dollars in repairs for our roads and bridges over the coming years, and Congress can easily fund those while also establishing an equitable and sustainable transportation system for the future.
The benefits of shifting focus will be enormous.
Tens of millions of people rely on public transit to get to work every day, generating trillions of dollars in economic activity. And every dollar invested in transit offers a five-to-one return; and it's a massive job creator. Investing in public transit is also an investment in racial justice because of its importance to communities of color. These investments will also help us address the climate crisis, which threatens our health and our livelihoods. Transportation is now the largest source of greenhouse gas emissions in the U.S., and, while emissions from the power sector are on the decline, that hasn't been the case for transportation. By transitioning to zero-emitting vehicles and providing the investments we need in transit, trains and other options, we can slash carbon pollution, create good domestic jobs and ensure that our nation is "going ahead every day."
Deron Lovaas is a senior advocate for energy efficiency, housing, smart growth and transportation for the Healthy People & Thriving Communities program at NRDC (Natural Resources Defense Council). Before joining NRDC's Washington office in 2001, Lovaas worked for several other environmental groups and Maryland's Department of the Environment.