To build successful communities, developers must address some important issues.
By Mark Wolf
Single-family rental communities are being built across the country's burgeoning markets at record pace. Unfortunately, not all are equally well designed, located or managed, resulting in individual developers dealing with common problems. Issues at play are land, finance, design, material shortages and supply chain challenges. In order to be successful, developers must address this.
Sourcing Land
In sourcing land, developers experience the same issues they commonly had in the past. Good locations are hard to find, and when available, are often expensive and incite bidding wars. Developers operating with a long-term hold investment strategy will typically be in a better position to pay more for land, as they'll be able to patiently wait longer for returns, or wait out likely corrections in the market as they occur.
However, many competitors operating in the SFR sector today deploy a short-term approach, building and selling communities with speed to achieve quick ROI. These developers typically cannot achieve good returns if they've overpaid for land. It's likely one driver of a current trend are places not near employment centers. These communities force residents into exorbitantly long commutes. Over time, location will stress these communities as they'll fail to attract quality residents, eroding asset value over time.
Securing Financing
Money is flooding the marketplace at record pace and levels. Notably, institutional capital has been active in single-family rentals since the sector officially formed after the global financial crisis. It's taken many years, and much education, for institutional investors to finally see that developing communities from the ground up is a viable investment. With private equity providers finally buying into this model, there's no shortage of opportunities.
Debt is another story. A lender partner who is consistent, offers non-recourse options and is willing to work with the developer through unforeseen issues is likely less risky than choosing one simply because they are offering a lower rate. This type of debt provider is more likely to be a private lender or mortgage REIT with an understanding of the business, rather than a bank, which by its nature deals with more regulation and restrictions.
Envisioning Design and Amenities
Design isn't always one of the highest priorities, but the amenities of the community are of paramount importance. Residents today demand robust lifestyle amenities, at their fingertips. Fitness centers, swimming pools, outdoor open spaces, dog parks and more are all key ingredients of a desirable community today.
If and how a community fits cohesively into its surrounding neighborhood will determine much of its success. Therefore, developers and their architects must study and understand regional consumer trends and how they are influencing design as well as lifestyle considerations and desires. Everything from the features within the community, the flow and functionality of the floor plans, exterior and interior color palettes, architectural aesthetics, materials, treatments and finishes must be strongly considered.
Overcoming Challenges
Sourcing land and debt, along with envisioning the right design for the demographic and region, are consistent struggles of ground-up community development. Three current major issues developers face are materials shortages, rising construction costs and supply chain disruptions. Developers across the country are plagued by all three.
Some of the building materials in both high demand and short supply are drywall, electrical wiring, fuses, breakers, plumbing fixtures and even the foam used to manufacture insulation. Inventories of these products are impacted by raw materials shortages. In some cases, severe storms have impacted manufacturing plant outputs, in other cases mining of minerals has slowed. No matter the cause, prices have been going up with little end in sight.
At the same time, the global supply chain is exacerbating the problem. Serious disruptions to it are being caused by a multitude of issues: excessive online shopping, shipping container shortages, backlogs at major ports, storm related trucking delays and labor shortages to name a few. Exposed further by the pandemic, the strain of the supply chain is impacting construction deadlines and is forecasted to continue to cause pains within the construction industry for the foreseeable future.
While many of these challenges seem daunting, it is still possible to develop successful SFR communities today. Time will likely uncover that the developers committed to this sector for the long haul, endowed with strong partnerships and long-term vision, are most successful at creating truly cohesive communities.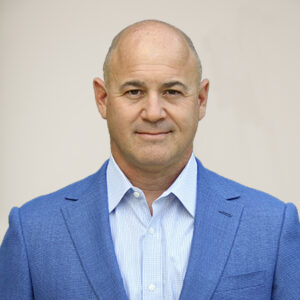 Mark Wolf is Founder and CEO of AHV Communities, a San Antonio-based pioneer and leader in master-planned single-family rental home communities. Visit www.AHVCommunities.com, contact Mark Wolf at mwolf@ahvcommunities.com.