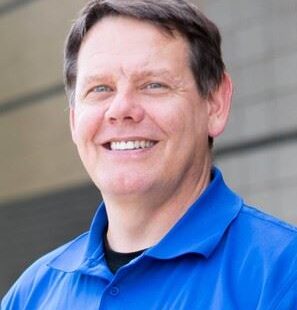 By Evan Pratt
As the debate over infrastructure continues, the importance of supporting our nation's water and wastewater infrastructure is key to the conversation. Across the country, many of these aging systems are reaching the end of their usable lifecycle and need modernization. America and Americans benefit if Congress and President Biden's administration take swift action to fund and finance the construction, upgrading and maintenance of the system of pipes, dams and treatment facilities that delivers clean water to our communities.
In 2007 over 11,300 readers of the British Medical Journal (BMJ) from across the globe chose the introduction of clean water and sewage disposal as the most important medical milestone since 1840, when the BMJ was first published. To connect this with our 2020-21 experience, the scientific pantheon is full of quotes summing up the notion that '…sanitation has saved more lives than vaccines.' Despite sanitation's importance, the 2021 Report Card from the American Society of Civil Engineers (ASCE) gave water infrastructure in the United States grades of C-, D+, and D for drinking water, sanitary sewerage, and stormwater, respectively.
Before briefly examining the range of current proposals before Congress and their potential impacts, we must consider the larger context of infrastructure. Infrastructure is a tool offering improved quality of life, benefiting the economy and public health. It is the largest investment in every community, often with the biggest annual budget. We all have limited dollars and benefit most from wise investment supported by federal programs.
Congress has already begun to act, and it is encouraging to see bipartisan consensus in the U.S. Senate. On April 29, the Senate passed S.914, the Drinking Water and Wastewater Infrastructure Act to provide $35 billion for water resource development projects. S.914 reauthorizes the critical Clean Water State Revolving Fund (CWSRF), Drinking Water State Revolving Fund (DWSRF), Water Infrastructure Finance Innovation Act (WIFIA) and Sewer Overflow and Stormwater Reuse Municipal Grants programs at increased funding levels. These programs support water, wastewater and stormwater projects through low-cost financing and grants. Additionally, this bill would ensure public works agencies have access to an EPA program focused on workforce development for the water workforce.
In the U.S. House of Representatives, on June 9 the Transportation and Infrastructure Committee advanced H.R. 1915, the Water Quality Protection and Job Creation Act. This legislation would reauthorize CWSRF at a substantially increased $40 billion over five years and provide funding for combating pervasive "forever chemicals" such as per- and polyfluoroalkyl substances (PFAS). On the drinking water side, the House has yet to act. The Energy and Commerce committee introduced H.R. 1512, the CLEAN Future Act, which would reauthorize DWSRF, establish PFAS treatment grants, and fund lead service line replacement.
These proposals must lead to a bipartisan deal that provides stable investment in our nation's water infrastructure. At the local level, in addition to health benefits, it is important to understand the economic impact of public infrastructure and the benefits of efficiently managing what is every community's largest capital asset. Water infrastructure is part of every community, and its impacts on improved public health and quality of life are agnostic to political parties.
None of us would buy a car, drive it until the brakes fail, then buy a new car repeatedly. Obviously, this is an unsafe and inefficient use of limited capital. Instead, most of us aim for a lowest annual cost strategy involving careful maintenance of our vehicle to preserve its usefulness over time. Unfortunately, a pattern of maintenance deferral focused on costs instead of outcomes has been the strategy on infrastructure. This rough snapshot of our underinvestment strategy over the years has produced our D-plus average. Returning to the car analogy, we are facing both a brake job and major engine repair that needs to serve us for over 50 years. This is an opportunity for considering the cost-benefit of long-overdue re-investment.
Where we are today is cramming for the exam. We need to raise our grade from that D-plus average, to graduate to a brighter economic future. The strangest part is our children and grandchildren will be attending our graduation, hoping they will not have us "living in their basement" – i.e. having to pay for our failure to invest in their future. Every community in America needs the bipartisan help of Congress and the White House on this non-partisan issue.
Evan Pratt is the Water Resources Commissioner for Washtenaw County, MI and member of the American Public Works Association's Government Affairs Committee.