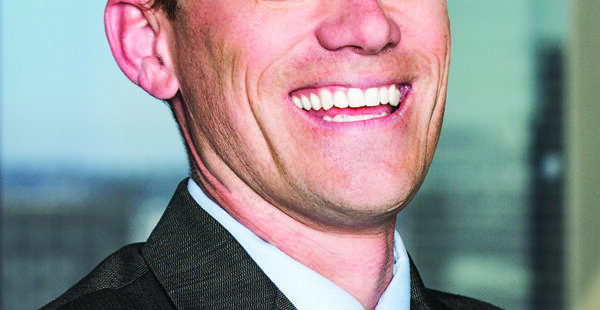 By Ryan Waterman
If you are in the business of moving or treating water, you know that it takes a lot of energy to do that work. And if you have been watching long-term climate change projections, then you know that climate change may result in too little rainfall in some areas and too much rainfall in others. You probably also know that an economy wide reduction in greenhouse gas emissions is important to addressing climate change.
Can focusing on the water-energy nexus—that place where water and energy demand are intricately interconnected—be part of the solution to addressing climate change impacts in both sectors?
A recent study by researchers from the University of California and Lawrence Berkeley National Laboratory focusing on the impact of climate adaptation measures developed a framework for understanding climate change impacts on the water-energy nexus in California. While this framework is a little difficult to take in at a glance (view chart), it conveys some interesting lessons. Let's look closer at some places where climate change adaptations can benefit the water-energy nexus.
Climate solutions that benefit the water-energy nexus
See item number 15? Where distributed renewable energy powers water pumping and water treatment (i.e., desalination, etc.), there are great opportunities to benefit the water-energy nexus while addressing climate change. Here's how this opportunity flows:
Water sector climate adaptations to address water uncertainty, such as groundwater banking, recycling and desalination, will increase energy demand and could "significantly compound" the effects of climate change on the electricity system.
However, renewable energy generation and energy storage projects can make energy available (and, in many cases, proximate to the specific demand) to the water applications, avoiding increases to significant electricity demands from the grid.
Project examples include off-grid solar generation to power groundwater extraction pumps and small-scale desalination facilities.
Projects that are able to align energy demand with renewable energy generation or deployment of stored energy can mitigate negative impacts of energy-intensive water operations.
Now find item number 8. Water conservation is another opportunity for mutual benefit to the water-energy nexus. Here's how water conservation and energy can be linked:
Water conservation reduces overall water use, leaving unconsumed water for other applications. Water conservation also leads to energy conservation by avoiding energy consumption associated with recycling, pumping and desalination.
Water conservation programs are cost-competitive with energy conservation programs, providing an opportunity to conserve both water and energy by investing in water conservation and efficiency efforts. However, while energy savings and greenhouse gas emissions reductions manifest at the statewide level, individual utilities may not realize the energy-saving benefits of their investments in water conservation.
Another cool water-energy idea
Would covering water canals with solar panels benefit the water-energy nexus? A recent feasibility study considers that possibility and concludes the idea may have substantial benefits.
Solar panels are a good source of renewable energy, but become less efficient as temperatures rise. Running water from canals underneath the solar panels cools them, improving efficiency.
Solar panels over canals could also reduce water loss by evaporation. The study estimates that if solar panels covered all canals in California, water loss due to evaporation could be reduced by approximately 194,571 acre-feet, averaging approximately 51 acre-feet per canal mile.
What can we take away from these recent studies? First, the energy and water sectors should strive to achieve climate resilience in mutually beneficial ways, wherever possible. Expanding use of solar and wind facilities, microgrids and energy storage as well as increasing opportunities for water conservation can help mitigate the energy impacts of water climate adaptation, preserving the viability of these water management strategies in the face of a rapidly changing climate. And second, to transcend traditional silos, those that know water and energy will be critical to helping to bridge the gap.
Ryan Waterman is a shareholder at Brownstein Hyatt Farber Schreck. Laura Yraceburu was also a contributor to this article.