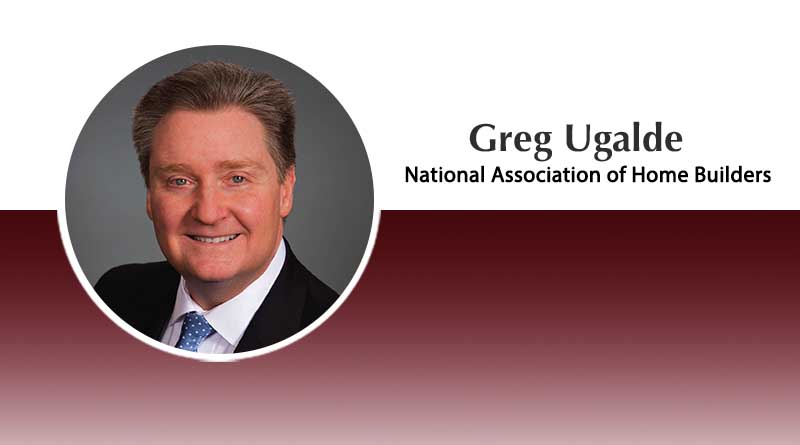 Policymakers at all levels of government need to work with industry leaders to keep housing within reach for all Americans
BY GREG UGALDE
With many sectors of the economy having experienced a virtual lock down due the COVID-19 pandemic, the residential construction industry stands poised to provide a much-needed boost to the economy as social distancing and other virus mitigation efforts show signs of easing the outbreak in the weeks and months ahead. Unlike the Great Recession, housing enters this downturn underbuilt, with a housing deficit of approximately 1 million residences. This potential demand means that housing is a sector that can provide an economic tailwind in a recovery.
And early in the pandemic, home building was designated as an "essential infrastructure business" by the Department of Homeland Security (DHS). While the DHS designation was not binding to state and local governments, many states followed the federal guidelines and by mid-May home building activity had resumed in virtually every state. So any recovery will feature renewed residential construction hiring and economic activity.
Meanwhile, home builders have adjusted to the "new normal." Employers and employees on job sites across the nation have taken ag- gressive steps to reduce the risk of exposure to and transmission of COVID-19. These steps include maintaining a distance of no less than six feet with others at all times; cleaning and sanitizing frequently used tools, equipment and frequently touched surfaces on a regular basis; and ensuring the proper sanitation of common surfaces and equipment.
There is a clear demand for housing – both for-sale and rental. As the outbreak gradually recedes and the millions of workers on temporary furlough return to their jobs, home builders will continue to face the same pre-pandemic challenges to meet this growing demand.
The nationwide housing affordability crisis has been exacerbated by the COVID-19 pandemic as job losses surged and median income fell due to reduced economic activity. Existing supply chain problems were also aggravated.
In order for builders to meet the housing needs of our nation, policymakers at all levels of government need to work with industry leaders to keep housing within reach for all Americans. A good starting point would be to reduce excessive regulations that are contributing to the nation's mounting housing affordability woes. On average, government regulations accounts for nearly 25 percent of the price of building a single-family home and more than 30 percent of the cost of a typical multifamily development.
Generally driven by local sentiment, restrictive policies that limit or even prohibit various types of homes and make large areas off-limits to new construction contribute significantly to the affordability problem. This is why localities must be given incentives to ease restrictions. To help builders expand housing production, local and state officials must roll back costly impact fees, inefficient zoning rules, and density and growth restrictions that are curbing land supply and driving up housing costs.
Together, the public and private sector must seek, implement and devise sound answers that enable more families to achieve homeownership or have access to suitable rental housing. Innovative solutions include encouraging mixed use/mixed-income development; allowing flexibility and modifications in zoning and subdivisions requirements that allow for small lots, small homes and accessory dwelling units; and exploring employer-assisted housing opportunities.
While housing is primarily a local issue, Congress has an important role to play as well. On the legislative front, federal lawmakers can help ease a chronic labor shortage in the housing industry that is resulting in higher construction costs, increased home prices and lower economic growth.
To ensure sufficient mortgage liquidity for homeownership and rental housing opportunities, Congress needs to enact meaningful housing finance reform that maintains an appropriate level of federal support. This is especially important for ensuring the availability of the 30-year fixed-rate mortgage that has enabled millions of American families to build wealth and financial security through homeownership.
Congress can help builders expand the production of sorely needed affordable rental housing units by passing legislation to improve and enhance the Low-Income Housing Tax Credit. Specifically, making permanent the 4 percent credit rate for acquisition and bond-financed projects would further promote the construction of affordable housing by providing more certainty and flexibility in financing these properties.
As the nation emerges from the stay-at- home orders that were instituted throughout much of the nation and the economy comes back online, addressing America's housing affordability challenge must be a top national priority. This is an issue that affects every community from coast-to-coast.
Greg Ugalde CGP, GMB, is a Connecticut builder and developer, and NAHB's 2020 Immediate Past Chairman of the Board.