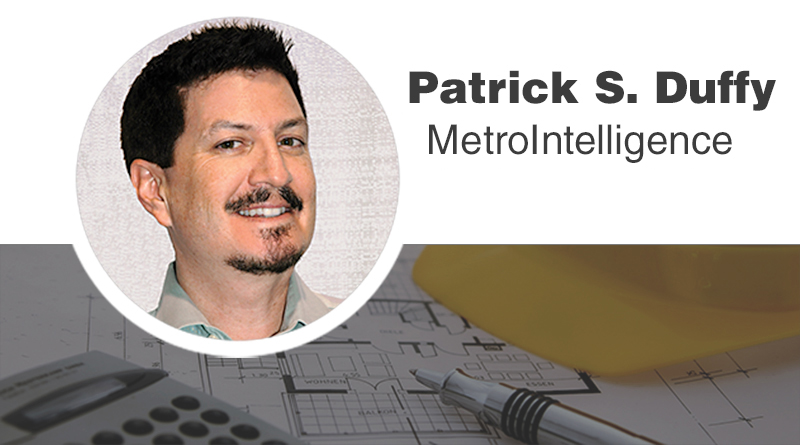 Millennials are embracing suburbs faster than ever while housing leads the way
By Patrick Duffy
Although we continue to live in uncertain times in the United States, two factors seem reliably consistent: the Federal Reserve will continue to support financial markets and the housing market remains its own bright spot, with buyers taking advantage of record-low interest rates and homebuilders benefitting from a renewed interest in living outside of urban areas, especially by millennials.
For the rest of the economy, the country's failure to successfully contain the COVID-19 in some of the most populated states will likely mean additional economic pain in the months ahead. As recently as April, many economists were predicting a "v-shaped" recovery, but at this point it's more likely we'll see a recovery shaped more like the famous Nike swoosh, with the upward momentum not occurring until adequate testing, contract tracing, and local quarantines have been successfully completed. That's mostly because even in the absence of government-ordered shutdowns, most consumers will not return to their pre-pandemic activities until they feel safe. In its most recent July reading, the University of Michigan's Index of Consumer Sentiment gave up recent gains, settling at just over its April low.
Still, it's also important to keep in mind that as recently as February, the national economy was performing quite well with low inflation, strong employment markets, and confident consumers, so these lockdowns are a bit like a water faucet holding back a potential torrent of pent-up demand for not just homes, but also autos, appliances, clothing, entertainment and travel. We're fortunate to have a strong- enough economy to allow us a second chance to tame this miniscule beast, but we may not get a third.
The employment picture remains cloudy: although new applications for unemployment benefits have been slowly edging down, they have remained above 1.3 million per week, from early June through mid-July, and may rise again if new regional shutdowns are ordered. Continuing claims, which peaked at nearly 25 million in early May, have also slowly trended down, but remained stuck at over 17 million in early July.
General business confidence also remains shaky, with the U.S. IHS Markit Business Outlook survey slipping to +15% in June, for the second-lowest net balance since October 2016. With their greater control over social distancing and less customer interaction, manufacturing businesses have sustained their confidence levels at +26% since February, while those of service businesses have fallen to +13%. At the same time, National Association of Home Builders' (NAHB) Housing Market Index (HMI) gauging builder confidence has soared, rising 14 points in July to 72, or matching levels noted before the pandemic forced multiple business closures. The renewed interest for new homes in suburban markets prompted the HMI index for current sales conditions to jump 16 points to 79, sales expectations in the next six months to rise seven points to 75, and the traffic of prospective buyers to leap 15 points to 58. Builders were confident enough to boost housing starts by 17.3% and pull 2.1% more housing permits in June versus May, partly due to early estimates of extremely strong gains for new home sales during the month.
Many of these buyers are millennials taking advantage of record-low mortgage rates amidst low inventory levels for existing homes, making new homes both more attainable and preferred, especial- ly as city residents newly nervous with high-density living reconsider suburban living. According to the First American Homeownership Progress Index (HPRI) for 2019, the demand for homeownership ex- ceeded available supply by 3.6 percentage points, largely due to new (albeit delayed) household formations among millennials, continued wage growth, and ongoing pressure to keep lending rates low.
This year, with the largest share of millennials turning 30 and with a 2019 survey by Apartment List indicating 88% of that group considering homeownership important for personal success, post-pandemic indicators suggest they will continue to drive strong demand in the years ahead. Indeed, the housing market may even lead the economic recovery, reviving a role it has often played in previous downturns other than after the Great Recession. After hitting a generational low of 63% in 2016, homeownership levels have been steadily rising, and exceeded 65% in 2019. So not only should the new housing market benefit from pent-up demand, but also capture a rising share of new and young families moving to suburbs and exurbs in increasing numbers. As both employers and workers discover the convenience and lower costs associated with telecommuting, this return to the suburbs may persist long after COVID-19 is a distant memory.