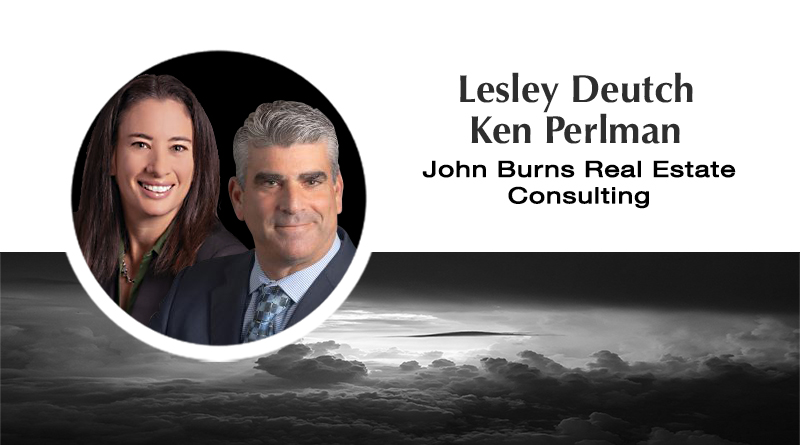 Builders must adjust accordingly for the target buyer
BY LESLEY DEUTCH & KEN PERLMAN
After four weeks of plunging new home sales, transactions have roughly doubled in the last two weeks of April. The jump in demand has largely been driven by Sharers (31–40-year-olds), a term we developed in our book Big Shifts Ahead to describe the older millennials born in the 1980s. The buyers are mostly couples and individuals who:
Have been wanting to buy for some time

Are cooped up in a living situation they

don't like

Have little fear of losing their job soon

Are more focused on low payments than on

future price appreciation
The headlines would have you think that few people are in that situation, but numerous builders confirmed during their earnings calls this week that they are seeing the opposite. While the size of this pent-up demand is hard to determine, here is where we see the oppor- tunities for builders to target and adjust to the buyer:
Today's new home market screams to the first-time buyers.
Opportunity: First-time buyers are most likely to be living in dense apartments that lack "social distancing" opportunities, they don't have a home to sell, and they are comfortable with new technology that includes viewing products and services online. One in four couples in their mid-20s to mid-30s are dual income and college educated, allowing them to skip the true entry-level stage, and buying a first home more akin to a move-up, even if they are still carrying student debt.
Challenge: First-time buyers may be least confident in their job security and are most likely to have higher than typical levels of debt (such as student debt). These people are not buying today.
Home solutions: Consider efficient square footages to keep absolute price points in check, niches for workspaces, thoughtful integration of windows and decks, and connection to outdoor space (dense living but with privacy from neighbors). Get creative with flex and storage spaces with cabinets under stairs and built-in desks.
Young and growing families are experiencing cabin fever.
Opportunity: Young and growing families may be more motivated than ever to upgrade to a new home. This family segment will be a boon to the nearly 80% share of household growth that we expect will be captured by the suburbs (or surban markets) in years to come, bringing with them a desire for more urban-like conveniences.
Challenge: Their biggest challenge may be that they have an existing home to sell, particularly with fewer resale buyers and iBuyers hitting pause.
Home solutions: While families will still want those gathering spaces, the best designs will be those that integrate open concept with strategic opportunities for social distancing from the kids. Upstairs lofts and retreats in master bedrooms provide those opportunities to "get away." Consider new home designs that offer full offices and additional flex work spaces for dual-income couples (or for kids to use while finishing homework). And expect kitchens, already occupying a prominent place in the young and growing family home, to become more important, particularly those with large pantry spaces for storage.
While the coronavirus pandemic has hit the economy and the housing market hard, the stay-at-home orders have also served as a stark reminder to many that they can afford a better living situation. Focus on those who both want to move and can afford to move. We have three ways to arrive at what these buyers want:
Consumer analysis builds confidence in who your new buyer will be and what they want.
DesignLens photographs and analyzes creative solutions from all over the country that can then be modified for your local market.
Demographics can quantify the size of this demand and where they are relocating.
We are continuing our weekly webinars for our research subscribers, who are going to help our firm through to the proverbial light at the end of the tunnel. Their willingness to share insights with us during these times is making us all smarter. We are so fortunate to have them, and we are certainly willing to let you join the club by contacting Sara Newton-Mahony at snewton@realestateconsulting.com.