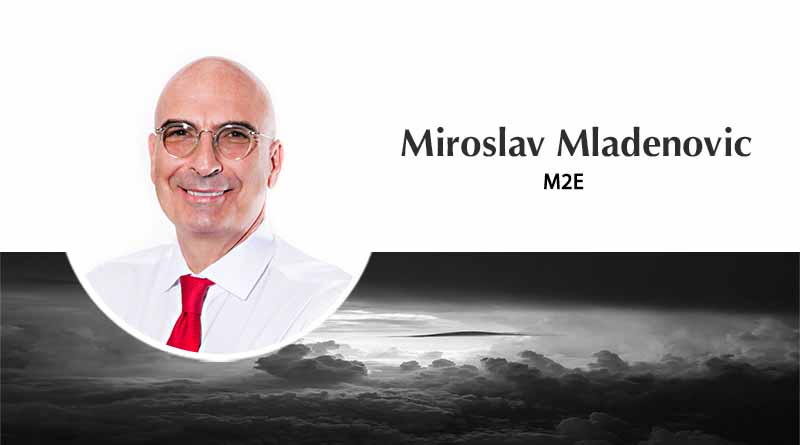 As we push through murky waters of the pandemic, there is hope in the distance
By Miroslav "Misha" Mladenovic
As the COVID-19 pandemic unfolds and plans to restart some residential construction shifts into the restart, many important coronavirus related jobsite requirements must be strictly adhered to by contractors in order for work to proceed. When crews of painters, flooring specialists and interior finish technicians are herded together in close proximity, the construction industry is having to shift the way they conduct business. Recessions normally only have a minor effect on the housing market, though the full impact of COVID-19 remains uncertain.
Builder Sentiment Is Still High
According to the National Association of Home Builders, overall builder sentiment was strong as of March 4th. However, that was before the US government declared COVID-19 as a pandemic and affirmed the country in a state of national emergency.
Although many of these builders have closed their physical sales offices, they are still selling houses. Some even opt for virtual tours of their homes as an alternative to physical open houses. Such technologies may be the foreseeable future in homebuilding with social distancing restrictions.
Disrupted Supply Lines
The construction industry supply in terms of inventory is at near-record lows, and the housing market demand is near an all-time high. This duo means that home prices are also near all-time highs in most cities as potential buyers are bidding on a limited supply of homes. Even before the pandemic hit, key indicators suggested there would be a lot of buyers in the market. But since then, unemployment rates have skyrocketed, and companies are being forced to introduce pay cuts to employed staff.
Nearly a third of home building materials come from China, according to the National Association of Home Builders. The disruption in supply lines could delay home construction at a time when the
world is finally picking back up. Structural steel and glass that comes out of Asia could also affect project delays in currently funded projects or reduce spending on future ones.
The financial crisis has led to home builders struggling to keep pace with demand because of the cost of construction, lack of available land and labor shortages. The most immediate impacts are being felt at the subcontractor level, the middle market of the industry. As the potential widespread construction site shutdowns loom in the wake of recent decisions, subcontractors may be especially vulnerable to bankruptcy, which could occur after only a few weeks of a site shutdown.
States Consider Home Building Essential
If your project or remodel was considered "low-risk" and already underway, your state most likely deemed it essential, as long as immediate and contingent safety measures are followed closely. Now under the Phase 1 restart, all low-risk projects are allowed to resume. Low-risk projects mean that all work is able to be completed while maintaining 6 feet of social distancing between workers.
If you have a project underway in your home, protect yourself and your family by familiarizing yourself with your builder's plan and what remodelers are allowed to do in your home. Key elements include:
Sanitation and hygiene: All workers should be required to wash their hands for at least 20 seconds at handwashing stations installed at the jobsite. Hand sanitizer is not a sufficient substitute for running water.
Personal protective equipment (PPE): Face masks must be worn at all times by every person on the jobsite. Depending on the size and scope of work, more stringent PPE may be required, such as gloves and eye protection.
Social distancing: If workers are unable to perform their work at a distance of 6 feet from one another, the project must wait. A COVID-19 safety supervisor can be assigned to the jobsite in order to prevent the spread of germs and monitor the health of all employees.
When followed properly, these requirements are intended to keep builders, remodelers and homeowners safe during this time.
Long Term Effects Look Positive
Some economists predict that the US will experience a huge crash followed by massive gains, which would bode well for builders. Early results from China's economic recovery as they emerge from lockdowns, show strong gains. Other economists believe the US recovery will be more gradual, as people are slowly getting back to normal.
Perhaps the most promising outlook for long-term, especially for builders, is the concept of pent-up demand. This means that once the battle against the coronavirus starts looking better, consumers will flood the market to spend on things they were previously forced to forgo.
The combined outlook of pent-up demand with the historic shortage of homes for sale and exceptionally low interest rates is likely to see potential for strong growth. Of course, it is difficult to predict outcomes until the US comes close to beating this virus, but most economists and prognosticators agree that the long-term outlookisn'tasdireastheshort-term.
Even though the next few months will be challenging for builders, there is hope on the horizon.
Miroslav "Misha" Mladenovic is president of M2E, where he has led project management, owner representation, and quality control for various multimillion-dollar residential and commercial projects. Learn more at m2e.com.