EconUpdate Summary for July 2020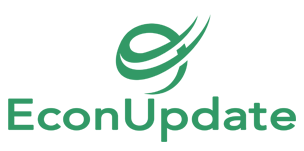 Hello, Beta Testers!
I wanted to also create a narrative summary of these updates in about 500 words or so, but because they cover different periods of time (i.e., May, June and various parts of July), it was proving too difficult to corral them into anything clear. Trust me, I tried!
I think that's because things are changing so fast, that going back to review a month of updates may not be that useful as it might be in calmer times.
In general, what happened from these July updates was that they showed improvement for periods covering May and June, but then as new coronavirus cases rebounded after Memorial Day, as we got into July we started seeing more weekly updates for consumer confidence wane while unemployment applications remained stubbornly high. We'll probably start to see more evidence of this later in August, with more reports covering the month of July.
Similar to the incubation period between catching the virus and showing symptoms to hospitalizations and deaths — which can be weeks — a similar delay is manifesting itself between rising cases and reduced consumer confidence and business activity being recorded by these various reports.
Fortunately, over the past few months, various sources have been stepping up their frequency of reporting in order to make these updates more meaningful. For consumer confidence, that's been sources such as Morning Consult, which is giving us details on last week versus last month. The Census Bureau is also stepping up some household surveys to be more timely.
People might look at the stock market and housing markets and think their strength indicate a strongly improving economy. Wrong. The stock market is benefiting from an historic level of support from the Federal Reserve, free online trades bringing in more retail investors (some of whom have never experienced losing money), and technology companies finding they can thrive in an online environment and even take away more market share from smaller competitors. That will ultimately be bad for Main Street (and small business job growth), but good for tech stocks, which now account for an historic share of the overall S&P index.
The housing market is benefiting both from fear in the form of buyers chasing less-dense housing in the suburbs (where many can work remotely) and locking in its cost (and higher prices) with very low mortgage rates (also being supported by the Fed).
How will this all play out? No one knows, which is why monitoring updates on a daily basis is so important.
However, I do think a monthly report might be useful for archival purposes: A year from now, you could go back to this report to double-check an update from July 2020 without having to comb through daily or weekly updates.
Here's how this report is structured:
1. Updates are categorized in five sections, and each is hyperlinked on the first page so you can jump there with a single click:
General Economic and Business Conditions
Labor and Employment
Business and Consumer Confidence
Inflation, Monetary Policy and Finance
Real Estate and Construction
2. Within each section, updates are summarized in ascending order from the beginning of the month. By reading the headlines in each section, it often tells a story of what's happening for that category (and certainly true for weekly updates).
3. Like the weekly report, for each update, headlines are underlined because they're also a hyperlink which you can click through to the original source material. You can also save this .PDF document for future reading, as many of the links are archived for that particular month from the various sources.
I look forward to hearing your thoughts!
Regards,
Patrick