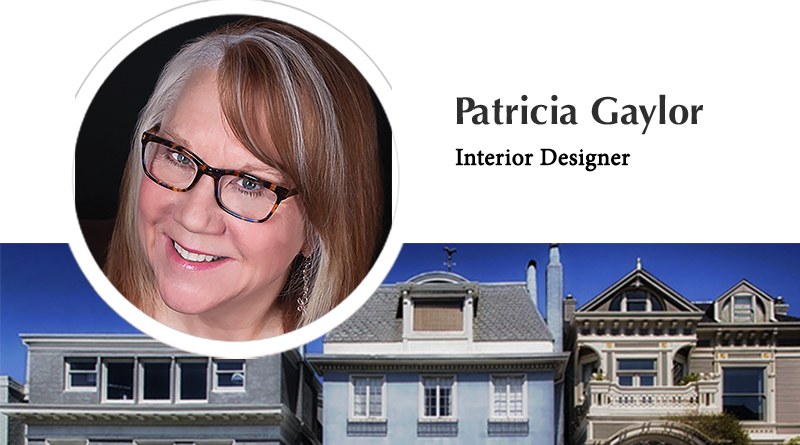 Touchless, smart home technology is just one way to implement post-pandemic design trends into our spaces
By Patricia Gaylor
I'm sure we can all agree that these past few months have presented us with some unprecedented challenges. We've been experiencing situations that seem pretty inconceivable, but tragically are a reality. We have been very innovative about our ways to communicate with each other and continue to work, utilizing "Zoom" calls, virtual designing and giving a lot of thought to how valuable these tools can be when we have no choice but to innovate.
Indeed, these somewhat strange days have given me the opportunity to utilize virtual design a lot more than I ever thought I would, and I'm finding it a very helpful tool. It's also given me a sense of what it's like to try and slow down a little (not easy) and enjoy the creative process of design, and re-think some of the ways that I can design rooms for some of the challenges we are facing.
I've given some thought to areas in a home that in the future will be utilized differently than before, spaces we more than likely already have, but need enhancing to bring in more thoughtful, purposeful design and usefulness.
1. Mud Room/Entry
A designated entry with hard, cleanable surfaces and ample counter space to deposit grocery bags, clothing or any outside material that enters the home. This can become
a designated drop zone for items to be cleaned before they enter the main area of the house. This could also include a wash-up or laundry sink and possibly integrate
a nearby powder room or 3/4 bath with a small shower. It's a great place to undress the kids after a day at the beach or a baseball game, or even wash off your pooch's muddy paws. Designing an entry space large enough to accommodate a washer and dryer is a great way to unload dirty sports gear or muddy play clothes. I know this sounds like I'm describing a "decontamination room," but really, this room is a great way to maintain order and cleanliness before entering the main part of the house. This area could also include places to store pet items, hats and gloves and a place to leave your shoes upon entering.
2. Designated Office Space and "Quiet Room"
This current crisis has pushed us to create designated, high-functioning workspaces, not just an alcove or a laptop on your dining room table. It looks like a lot of us are going to continue to work from home, so it's important to carve out a small but functional area with good lighting, enough electrical outlets, charging drawers for keeping all our electronics organized, etc. Because of the high demand in teleconferencing, good-looking backgrounds and attractive surroundings create a professional atmosphere. As a plus, after business hours, this room can be utilized as a "Quiet" room, or study space. A serene, meditative spot for reading, helping your child focus on homework, or just a place to sit and relax deserves its own designated spot in the home.
3. Touchless Products for the Kitchen & Bath
Voice-controlled faucets are becoming more mainstream, and people are seeing the need for them aside from just the convenience factor. Handling meat, washing produce, or a pair of dirty kid's hands can be done without contaminating your surrounding area.
Additionally, there are toilets that can be flushed with the wave of a hand and those that can self-clean the bowl to keep germs at bay. Also, there's been an increased interest in bidet use, which has been popular in Europe for many years. Bidets not only reduce or eliminate the amount of toilet paper used, but also maintain good hygiene and help those with disabilities.
4. Food Storage
Whether you have space to design a walk-in pantry or a designated space for organizing canned or dry food storage, an organized pantry is an essential part of a well-functioning kitchen. Everyday items like canned goods, dried beans and cereals, paper goods, and even recycling in one spot makes things easily accessible. Stowing seasonal dinnerware or less-used appliances frees up space in the kitchen cabinets for items used everyday. It's also a great place to store items that are bought in bulk for larger families.
There's no denying that a home has always been a haven, but now, more than ever, home has become so much more. A home that can comfort and nurture, keep us safe, and make wellness and health an easy, everyday priority. A home should always be the place where people can live their best life in beauty, comfort and convenience.
Patricia Gaylor has practiced as an interior designer in the Northeast for over 25 years. Her designs have been featured in many major publications, including Traditional Home and Better Homes and Gardens. She is the author of many articles on sustainable design, and writes for Green Home Builder Magazine and Builder and Developer Magazine.