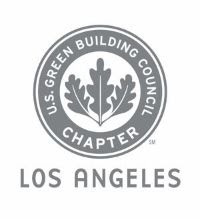 US Green Building Council-L.A. Announces Program to Help Construction Industry and Tradespeople Put California's "Buy Clean" Policy into Action
LOS ANGELES (November 19, 2019) — Specifying materials consistent with building sustainably can be a challenge at many levels of the building process, but has become increasingly important and complex due to local, state and federal regulations.  On January 1, 2020, California's AB 262, the "Buy Clean California Act" will require Environmental Product Declarations (EPDs) for certain materials being specified for state building projects.  This means that suppliers' emissions performance will be taken into account when an agency is contracting to buy steel, flat glass, and mineral wool insulation for infrastructure projects.
To ease this process and help educate anyone – from specifiers to contractors, tradespeople to manufacturers – the U.S. Green Building Council-Los Angeles (USGBC-LA) teamed up with the Carbon Leadership Forum and Sustainable Minds to develop a series of webinars and in-person trainings.  In addition, USGBC-LA contracted with C Change Labs to develop a Buy Clean California compliance search/sort across the EPD database in the EC3 tool.  The Sustainable Minds Transparency Catalog will also develop a Buy Clean California filter that enables users to find all manufacturers with EPDs in the included MasterFormat® sections in one click. (For our Partner Statements, please scroll down.)
These educational programs and easy to use tools will provide all parties involved in state-funded building projects the information they need to understand and comply with the adoption of EPDs in the marketplace (AB 262), as well as secure a better understanding of the embodied carbon in materials.
"We are at a transformative, important moment in the building industry where we finally have access to the tools to deliver transparency on the embodied carbon and environmental impacts of the materials we specify for our building projects," states Ben Stapleton, USGBC-LA Executive Director.  "Now we need to create awareness and access to these tools for those individuals making purchasing and design decisions, while providing the training needed so that everyone from the self-employed architect to the large multinational contractor can ensure their projects are minimizing their environmental impact."
The USGBC-LA webinars and in-person trainings, held during the first half of 2020, will train the design, building and manufacturing communities on:
The use of the Embodied Carbon in Construction Calculator ("EC3") tool, a free, open-access tool that allows users to calculate upfront embodied carbon emissions associated with materials production and construction processes.  The public pilot of the tool was officially introduced at Greenbuild 2019 this morning (see press release) by the Carbon Leadership Forum in partnership with nearly 50 industry leaders. *
How to utilize the 'Buy Clean' layer, developed specifically for California by C Change Labs.  This will allow for easy sorting, revealing those materials that meet the Buy Clean criteria within the EC3 tool's "Find and Compare Materials" feature.
The use of the Sustainable Minds Transparency Catalog, including how to read EPDs, and how to use the newly integrated 'Buy Clean' filter.  The continually updated and curated Transparency Catalog includes every building product manufacturer in North America creating disclosures across 21 MasterFormat® divisions and lists all publicly available EPDs from every program operator in the US and Canada.
How embodied carbon results from the EC3 tool will be displayed in the Sustainable Minds Transparency Catalog listings, helping specifiers select low carbon products that link to the EPD page in the EC3 tool to start modeling.
 
Coordinated by USGBC-LA, this partnership and the trainings represent USGBC-LA's ongoing mission to offer programs that connect policy to the marketplace, contribute to workforce development, and provide educational opportunities for those involved in every level of the sustainable built community to increase their knowledge of both the how and the why of their job.
For more information on the Buy Clean program, please click here.  If you'd like to inquire about the upcoming webinars or in-person sessions, please email info@usgbc-la.org.
* SPECIAL NOTE:  During Greenbuild International Conference & Expo, on Weds., Nov. 20th at 2:15pm, at the Sustainable Minds Greenbuild booth #1713, we invite you to join all the partners for an informal talk about the plans to provide training and tools to all parties involved in state-funded building projects to understand and comply with the adoption of EPDs (AB 262) and secure a better understanding of the embodied carbon in materials.

###
About U.S. Green Building Council-Los Angeles
USGBC-LA is a 501(c)3 nonprofit organization committed to creating a prosperous and sustainable future within one generation. Our mission promotes sustainability in Los Angeles, San Bernardino and Riverside Counties' built environment by delivering access to knowledge, resources, recognition and networking. (www.usgbc-la.org)
About Carbon Leadership Forum (http://carbonleadershipforum.org/)
The Carbon Leadership Forum at the University of Washington propels knowledge and action to radically reduce the embodied carbon in buildings and infrastructure by engaging in cutting-edge research, creating essential resources, enabling cross-sector collaboration and incubating member-led initiatives.
About Sustainable Minds® (http://www.sustainableminds.com/)
Sustainable Minds' product transparency cloud software solutions and services help manufacturers design and market greener products. They also make it super easy for building professionals to find & specify greener and healthier products for high-performance building projects — and reward manufacturers for making them.
Launched in 2009, SM Eco-concept & LCA software was the first streamlined LCA tool for industry and education, now used in 90+ countries worldwide. In 2013, the company introduced its award-winning SM Transparency Report™, an innovation in ISO 14025 Type III environmental declarations (EPDs) that make product transparency understandable and meaningful. Sustainable Minds is dedicated to operationalizing environmental performance in mainstream product development and manufacturing to drive revenue and growth through greener product innovation.
About C Change Labs (https://www.c-change-labs.com/en/)
C Change Labs exists to help our clients implement effective climate action in a competitive market environment through easy-to-use software, powerful visualizations, large-scale cloud databases, and focused industry-specific customization.
Access to EC3 tool
Visit https://buildingtransparency.org/ to register to have access to the EC3 tool.
Access to the Sustainable Minds Transparency Catalog
Visit www.transparencycatalog.com. It's free to use, no ads and no login.
* * * * * *
PARTNER STATEMENTS
U.S. Green Building Council-Los Angeles Chapter
"We are at a transformative, important moment in the building industry where we finally have access to the tools to deliver transparency on the embodied carbon and environmental impacts of the materials we specify for our building projects," states Ben Stapleton, USGBC-LA Executive Director.  "Now we need to create awareness and access to these tools for those individuals making purchasing and design decisions, while providing the training needed so that everyone from the self-employed architect to the large multinational contractor can ensure their projects are minimizing their environmental impact."  – Ben Stapleton, Executive Director
Carbon Leadership Forum
"Simple in concept, executing Buy Clean policy can seem daunting. Policy specific training materials and tools are essential to ensure that everyone in the process from architects and engineers to contractors, material manufacturers and State employees understands how to implement the policy efficiently and effectively."   – Kate Simonen, Director
Sustainable Minds
"Sustainable Minds is a cloud software solutions company and an EPD program operator with the intent to make environmental reporting simpler, more understandable, standardized and digital.  Our mission is to give people the knowledge to think differently, empowering them to act differently with easy to use tools that fit into current workflows.  Integrating the embodied carbon results from the EC3 tool into the Sustainable Minds Transparency Catalog makes it super easy to find and select lower embodied carbon construction materials and get them into the spec."  – Terry Swack, Founder & CEO
C Change Labs
"The embodied carbon of building materials offers large opportunities to reduce climate change impacts," said Phil Northcott, CEO of sustainability software company C Change Labs.  "When we equip professionals with actionable information that fits in their workflow, they gain important insights to influence procurement decisions, changing the market and creating clean business cases worldwide.  Our sponsors are leading the way with climate-conscious values, and we are committed to delivering results."  – Phil Northcott, Founder & CEO