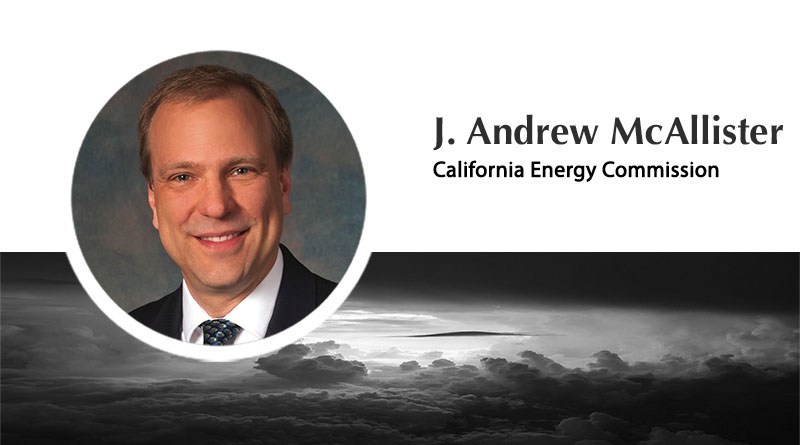 The implementation of these updates will result in savings – both in costs and environmental impact
By J. ANDREW MCALLISTER
Comfort is an important benefit of energy-efficient homes. Due to high-performance windows, quality insulation and air sealing of the building shell, energy-efficient houses maintain stable interior temperatures with no draftiness and minimal need for heating and cooling. Every three years the California Energy Commission updates the state's building code to make cost-effective improvements to the energy performance of new buildings, resulting in homes that are less expensive to live in even while improving comfort for the homeowner relative to a more conventionally constructed house.
Starting January 1, 2020, California's 2019 Building Energy Efficiency Standards will take effect. Any building permitted after the new year will need to comply with these new standards.
California's 2019 residential standards focus on three key areas: updated thermal envelope (a tight and well-insulated building shell), ventilation to ensure high indoor air quality, and smart residential photovoltaic systems. Together these measures ensure that indoor spaces both protect the health of occupants and require less energy than comparable older buildings.
The most visual change to new homes will be that new single-family and low-rise residential buildings (three stories or less) will require a solar photovoltaic (PV) system. From day one, the savings from lower electricity bills more than offset any additional payment associated with financing through a mortgage. Costs are likely to be even lower by 2020, especially in large developments where solar equipment will be procured and installed in bulk. The standards also allow larger, community-scale solar instead of individual rooftop systems—another potential cost-reducer. Exceptions are provided for specific projects where adding solar would not be cost-effective, such as on shaded sites or where the electric utility's rates are uncommonly low.
To minimize energy consumption and thus reduce the need for generation – whether from rooftop PV or from the grid – the 2019 Standards include several envelope efficiency measures, such as improved high performance attics and walls, better windows, and insulation quality checks as prescriptive measures. Heat pump water heater options for new buildings, additions, and alterations were also added for 2019.
The standards encourage that grid-friendly technologies such as battery storage, thermal storage, and demand response be installed alongside solar. The standards also make it easier to build an all-electric home—a clean, low-carbon trend that is expected to grow. Over time, these approaches will help California to integrate renewable resources of all types and in varying amounts into the electric system. They will optimize the use of today's transmission and distribution systems at a time when increasing adoption of electric vehicles will be adding significant new demand to the system. The currently building stock produces more than 30 percent of California's greenhouse gas emissions. New building standards and electrification will reduce those emissions and move us toward a clean energy future.
To address indoor air quality, filtration requirements are increasing to MERV 13, which ensures adequate control of harmful particulates. A new California home will be an efficient and healthy home.
The 2019 Standards will reduce greenhouse gas emissions by an amount equivalent to removing 115,000 cars from California's roads. All else equal, a residence built under the 2019 Standards will purchase from the utility less than half the energy compared to a home built to the 2016 Standards.
Seen in their entirety, the standards ensure that California's new homes not only will be healthy, comfortable, and sustainable, but also will form an important part of the solution to maintaining and enhancing grid reliability.
Although the Energy Commission spends more than two years creating each standard update and invites feedback from all interested parties, it the local builders and developers – you – who implement these changes. Helping the building community understand the energy standards is important. The website hosts several resources to aide in understanding the nuances.
The Online Resource Center has training materials by topic. The videos, brochures, and fact sheets helps the building community and enforcement agencies understand how to comply. We periodically host training sessions and also work with Energy Code Ace and the utilities to provide more training opportunities.
In addition, the Energy Standards Hotline offers one-on-one help at (800) 772-3300 or through the website Title24@energy.ca.gov. Builders should also sign up for the Energy Commission's free quarterly newsletter, Blueprint, to receive the most up-to-date information.
As 2020 nears, we hope that builders and homeowners are excited about how efficient homes can be. Not only will the home be more comfortable, affordable, and healthy to live in, building efficiently helps us collectively to reach our broader state energy and climate goals. Thank you for your critical contribution to that progress.
J. Andrew McAllister, Ph.D., is the California Energy Commission's lead commissioner for energy efficiency. To learn more please visit www.energy.ca.gov.