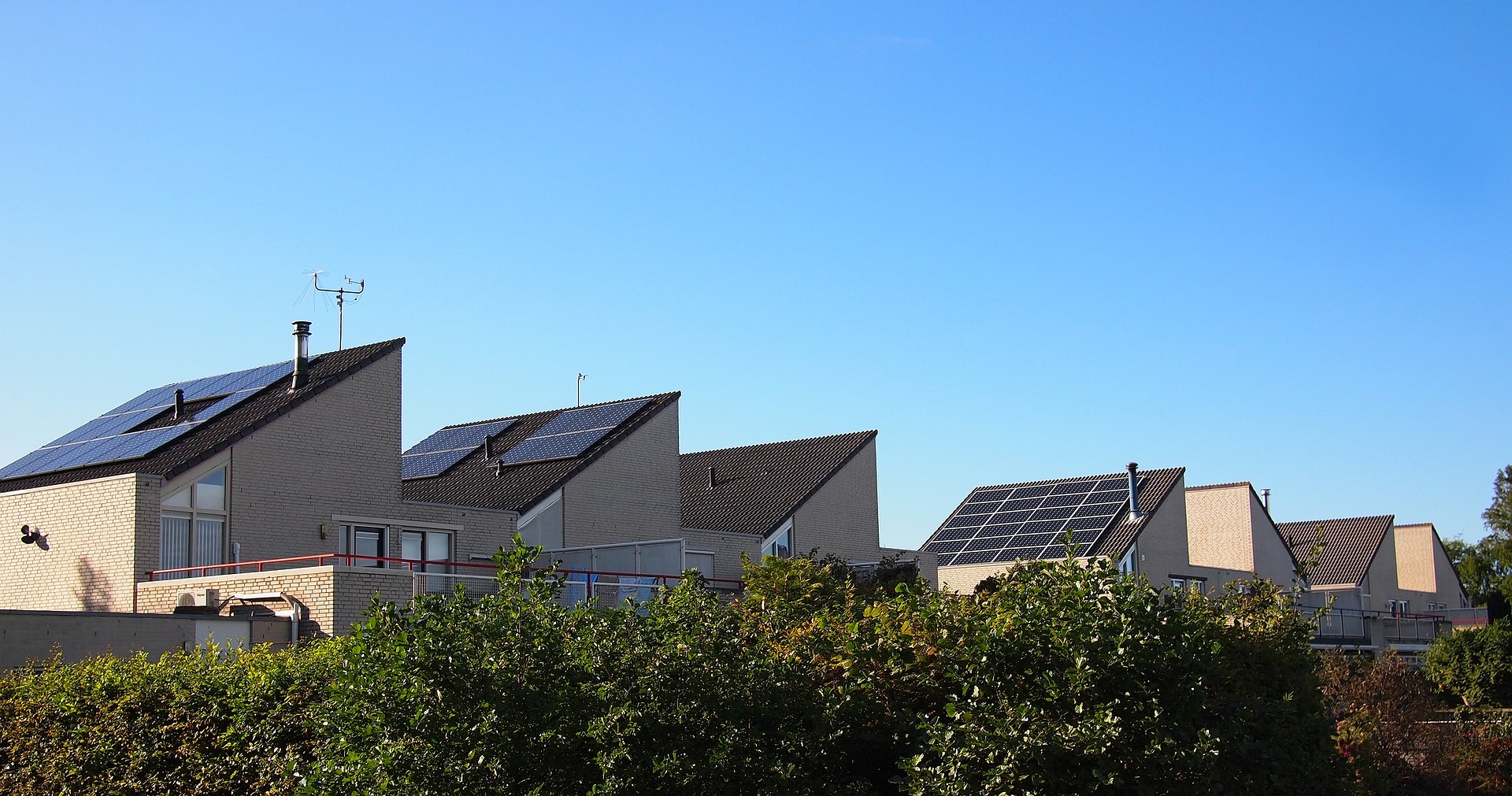 WASHINGTON (August 28, 2019) – A new report from from the Urban Land Institute's (ULI) Greenprint Center for Building Performance shows that the real estate industry has made significant progress over the past 10 years in reducing carbon emissions and energy consumption while increasing asset value. The Greenprint Center, which is celebrating its tenth anniversary, comprises an alliance of the world's leading real estate owners, investors, and financial institutions who are committed to improving environmental performance across the global market.
Volume 10 of the Greenprint Performance Report™, which measures and tracks the performance of 8,916 properties owned by Greenprint's members, demonstrates a 10-year improvement of 17 percent in energy use intensity, which is the annual energy consumption divided by gross floor area. The report also finds that Greenprint members are still on track to reduce carbon emissions by 50 percent by 2030.
"For the past ten years Greenprint has worked with the real estate investment community to help expand and improve upon sustainability best practices within the commercial real estate sector," said Daniel M. Cashdan, president, HFF Securities (a JLL Company) and chairman of The Center for Sustainability and Economic Performance, which houses the Greenprint Center. "As the race against climate change's various impacts on our cities picks up, the focus of global fiduciaries has become sharpened. Greenprint, as part of our Center for Sustainability and Economic Performance, exists to serve as a resource hub for investors across the globe."
This year, Greenprint members identified three trends that are pushing real estate companies to stay innovative and continue integrating sustainability into their core business. These trends are:
A move towards a circular economy: To fully address the environmental impact of buildings, real estate must move towards a circular economy where waste of materials is minimized. This includes incorporating a "reduce, reuse, recycle" mindset for building materials.
Intensification of climate legislation that sets building performance standards: In the absence of federal guidance, more than 30 major cities—from San Francisco to Atlanta—have set energy benchmarking policies for buildings. Cities are also beginning to set minimum performance standards that become more stringent over time.
Heightened investor pressure on ESG initiatives: Investors are asking real estate owners and asset managers for more information on their real estate funds' environmental, social and governance (ESG) programs. Many investors now see ESG initiatives as material to long-term investment returns and work with asset managers to balance ESG and financial returns.
The report reflects the results of hundreds of projects and best practices Greenprint members have undertaken to reduce energy consumption and carbon emissions. Examples include:
Green leasing for multifamily housing: Greenprint member GID Investment Advisers, a multifamily real estate developer, investor and operator with properties across the United States, incorporated a "green lease addendum" into all master lease forms. These addendums include agreements that residents of the properties will use the apartment in a manner that will conform with sustainability practices, including using water-based paints, limiting the use of products known to be harmful to the environment, and allowing the property to set controls on thermostats to avoid freezing pipes and mold growth.
Net zero energy investments: In 2018, Greenprint members reported investments of over $2.5 million in renewable energy technologies which helps support buildings on their path to aspiring for net zero energy (NZE). Last year, Morgan Creek Ventures, a mid-sized Colorado-based developer, completed Boulder Commons, one of the first multi-tenant buildings aspiring to achieve NZE. The estimated energy use of the project is about 70% less than the average building in Boulder. Compared to traditional office buildings in the city, the project registered an annual energy savings of $146,000. Morgan Creek Ventures gives each tenant an energy budget and offsets excessive energy usage with renewable energy credits.
High efficiency water fixtures: Cities and asset owners around the world continue to grapple with saving water. In 2018, Greenprint members reported over $2.23 million in water efficiency investments. Clarion Partners, which holds $50 billion in total assets and has 55 hotel properties consisting of 8,000 guest rooms, has been a leader in looking at ways to reduce water usage. The company has installed water efficient toilets, faucet aerators and showerheads that have reduced the consumption of water, while saving money and not impacting the guest experience.
The number of properties included in this year's report has risen by 12 percent from last year, as Greenprint continues to expand both its membership and the building data collected from members. The portfolio has also grown by 15 percent in terms of floor area, and now includes over 190 million square meters (over 2 billion square feet) of office, multifamily, industrial retail, and hotel property. The 8,900-plus buildings in the portfolio are located across 32 countries. Greenprint members hold over $750 billion (€674 billion) of real estate assets under management, which is almost 4 percent of the value of high-quality commercial properties globally.
"For the past 10 years, Greenprint members have led the way in making demonstrable and meaningful action to create high-efficiency buildings," said ULI Global Chief Executive Officer W. Edward Walter. "Greenprint demonstrates how owners and developers can be part of the solution to combat climate change, and the results that Greenprint members have achieved over the past decade are inspiring a broader movement within the real estate sector to improve building performance."
The data used in the report was submitted to the Greenprint Center by its members and affiliated partners. Greenprint's real estate members currently include BlackRock; Boston Properties; CalPERS; CenterPoint Properties; Clarion Partners; CommonWealth Partners; DWS; GID; GLL Real Estate Partners; Granite Properties; Heitman; The Howard Hughes Corporation; Jamestown Properties; Jones Lang LaSalle; Kilroy Realty; LaSalle Investment Management; LendLease Americas; Morgan Creek Ventures LLC; Parkway Properties; PGIM Real Estate; Prologis; Rudin Management Company, Inc.; Savanna; SL Green; Sonae Sierra; Tishman Speyer; The Net Group; and Zurich Alternative Asset Management.
NOTE TO EDITORS AND REPORTERS: The Greenprint Center will be hosting events celebrating its 10 year anniversary during ULI's Fall Meeting, scheduled from September 18-21 at the Walter E. Washington Convention Center in Washington, D.C. To register for the Fall Meeting, click here, or for more information, please contact Trish Riggs, trisha.riggs@uli.org, 202-679-4557; or Justin Arnold, justin.arnold@uli.org, 202-448-8717.
About the ULI Greenprint Center for Building Performance
The ULI Greenprint Center's mission is to lead the global real estate industry towards improved environmental performance, focusing on energy efficiency and reduced carbon emissions. Greenprint is a member-driven organization that achieves its goals through measurement, action and education. Through measurement, benchmarking, knowledge sharing, and the implementation of best practices, Greenprint and its members strive to reduce greenhouse gas emissions by 50 percent by 2030. Greenprint is a research center within the ULI Center for Sustainability and Economic Performance, which also oversees ULI's Urban Resilience Program and the Building Healthy Places initiative. For additional information, visit uli.org/greenprint.
The Urban Land Institute is a nonprofit education and research institute supported by its members. Its mission is to provide leadership in the responsible use of land and in creating and sustaining thriving communities worldwide. Established in 1936, the institute has more than 45,000 members worldwide representing all aspects of land use and development disciplines.