New eras demand new thinking. Amenities have gone wild. And increasingly, ESG—the environmental, social, and governance aspects of an investment or business—is being applied to real estate.  
These are three top themes from the just-released Urban Land Institute (ULI) 2019 Emerging Trends in Real Estate, and they speak volumes about where the housing industry is going right now. From our perch as commercial interior designers specializing in public and private spaces in residential developments of every ilk, we believe that these observations must be taken together. This means builders and developers are going to have to create projects that put new emphasis on amenities, sustainability and wellness.
Amenities are no Longer Enough
Amenities—a competitive advantage in the housing industry, especially as new construction has escalated since the Great Recession—have gone well beyond snazzy community rooms, state-of-the-art fitness centers and shared gourmet kitchens. Today, full-service concierges, mailrooms that can accommodate hot and cold food deliveries, organic vegetable gardens, full-service office centers, pet grooming areas, and more are routine. Every year it's something new, as amenities become more cosseting, sophisticated and exotic.
But we're talking about recasting amenities in a new light. Due to later marriages, higher divorce rates, and fewer births, more people are living alone than ever before. Single-person households rose to 35.25 million in 2017, up from 6.9 million in 1960, according to Statista. Thanks to evermore-sophisticated technologies and amenities, we retreat into our homes and away from spontaneous social encounters and community life. Yet communities designed to support community and physical activity foster healthier lives, notes the ULI report Building Healthy Places.
Sustainability Means More Than Being Green
Green building is mainstream; there's not a development we've worked on in the past few years that doesn't adhere to one or several sets of green building standards. But green building is only a part of making our homes sustainable, and today's homebuyers and renters expect sustainability-focused measures, from green building materials to smart home technology, to be integrated into new construction residences—whether single-family homes or condos for sale, or apartments for rent.
Whether we're designing amenities, communal areas, model home interiors or multi-generational houses, the ultimate goal of any project is to create homes and communities that allow people to live better. That means focusing on everything, from healthy, renewable, recyclable, and low-waste building materials and systems that won't compromise residents' health, to how a structure or development serves and inspires its residents now and in the future.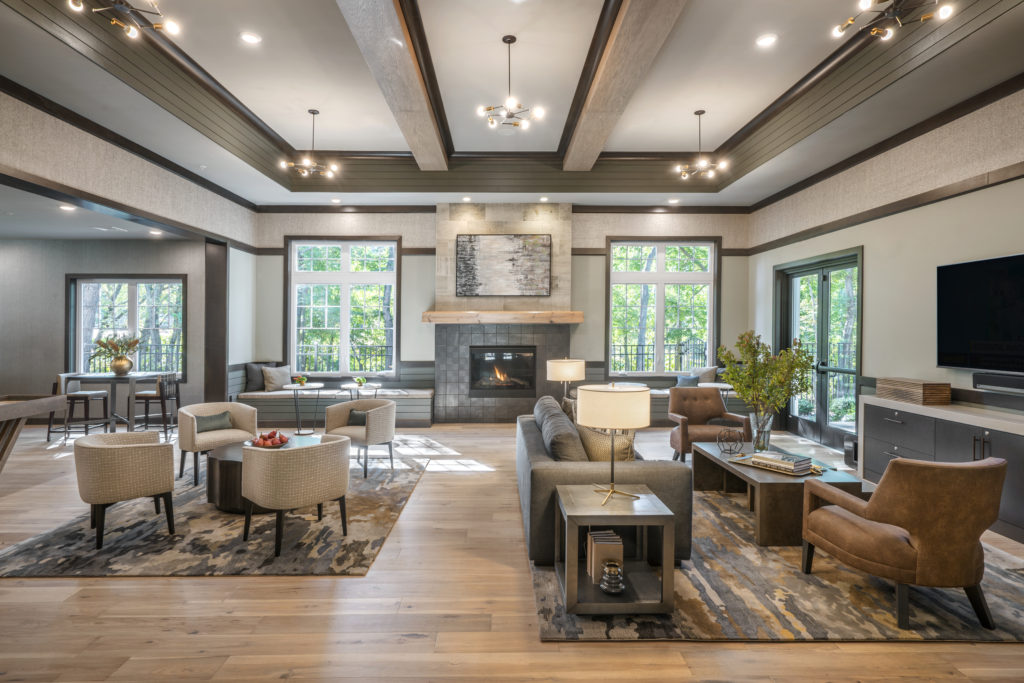 Wellness is the Umbrella  
While advances in building, engineering, sanitation, safety, and internet-enabled technology has enabled us to bring ever-greater levels of functionality, comfort, convenience, entertainment, and productivity into our homes, "our modern living environment has also created new health risks," says a new report from the Global Wellness Institute.
Our built environment is heavily weighted to driving instead of walking, using elevators over stairs, sitting in front of screens for long stretches, texting instead of talking face-to-face, etc. It leads to a host of unhealthy practices, from lack of physical activity to stress and depression from social isolation. We may be living longer, but we are not necessarily living healthier and happier lives, notes the National Institute on Aging.
Wellness, as a lifestyle, can meet all the challenges we face today. It incorporates all of the concerns raised by shifts in demographics, the move to sustainability, and our physical and social health concerns. To embrace wellness, it must become our overriding concern as we design, create, build, or redevelop our homes and communities. Simply rebranding real estate developments as wellness communities doesn't make them so, as the Global Wellness Institute notes.
It's clear that this is a major sea change; going forward, we must look at everything we build or renovate under a wellness lens. This takes time to implement. But there are three immediate changes we can make, and small changes add up to meaningful results.
Design for physical wellness: To do so, builders and developers must embrace passive and active design. The former takes advantage of climates to maximize the use of heating, cooling, and lighting in a home—or simply put, conserve the energy used to operate these systems. The latter uses planning principles to integrate physical activity into residents' daily routines. Unless we're building new construction, we can't site homes to enjoy passive heating and cooling. But we can implement passive strategies inside and outside our homes with strategic lighting plans, high-performance fixtures, natural cooling options or development of new air circulation patterns, and make changes that will spur physical activity—from the way we lay out rooms to the types of services offered in developments.
Raise environmental wellness: Green design takes into account the impact of the materials we use in our homes, from the big strokes such as concrete, steel, and brick, to the smaller strokes such as fixtures, finishes, paints furnishings, and accessories. We can start small and use materials, appliances and furnishings inside and outside our homes that are non-toxic, renewable, recyclable, energy efficient, natural or organic, and locally sourced. We can also bring alternative transit options to existing communities, preserve existing green space, and plant organic gardens to spur local food production.
Foster social connectivity: The idea of the urban or suburban sanctuary is passé; instead, builders and developers must design projects that cause us to interact with each other and build community. Social connectivity is primary to health and wellness, according to Joe Colistra, an architect with the Center for Design Research at the University of Kansas. He is working on technologies that help people avoid long-term care facilities such as smart toilets, smart mirrors, and sleep sensors that communicate health changes in residents and save trips to doctors and emergency rooms, in addition to spectrum-corrected LED lighting therapy that improves mood.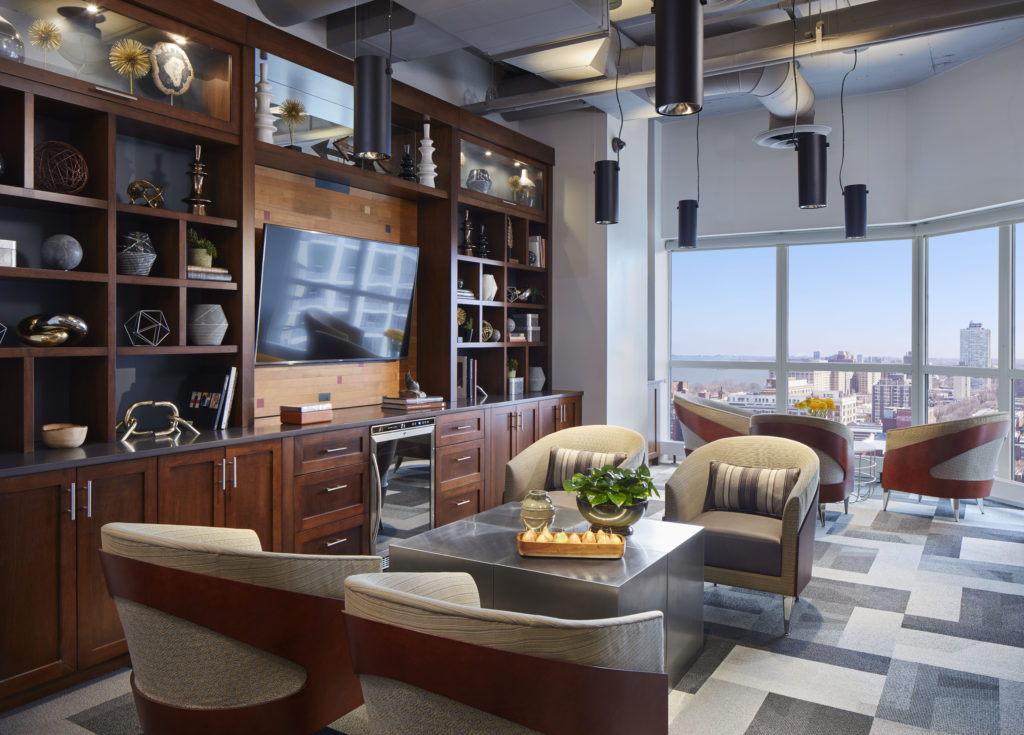 These strategies allow people to age in place, preserve diverse communities and increase wellness. But something far simpler is to begin programming for all those amenities gone wild. Engage residents and communities with compelling events, classes, and gatherings, and connectivity will blossom.
Mary Cook is the founder and principal of Mary Cook Associates (MCA), a full-service commercial interior design firm that focuses on the homebuilding and hospitality industries. She is nationally known for creating innovative environments targeted to market demands and designed to increase property value. For more information, please visit www.marycook.com