"Safelite Repair, Safelite Replace."
You might recognize that tagline from Safelite commercials. If not, the information below may jog your memory.
But let's start at the beginning: It's the close of escrow and your buyer has just received the keys to the front door and a new life in a brand-new home.
This fresh start includes an almost mystical erasure of the memories of most events – good or bad – which occurred during the purchase-to-move-in period. The impact of those past events on the home owner's 'willingness to recommend' will pale in comparison to the impact of the customer service you have yet to deliver.
Every home purchase experience is the seventh game of the World Series and Customer Service is the bottom of the ninth inning. What you did during the first 8½ innings will have relatively little impact on future referrals from your homeowners.
Why? Well, the psychological term is the "Recency Effect," better known as 'What have you done for me lately?'
What Have You Done for Me Lately?
Here is what this means to you: Once a new-home buyer becomes a new-home owner, the primary driver of his willingness to bring his friends to your sales office is not the bedroom count or the way he was treated by your sales associates. It's not even the home's fit and finish or the quality of construction. It's the quality of your customer service.
Consumer focus groups have repeatedly confirmed two major motivators for buying a new-home versus resale: (1) the comfort of not having to worry about making immediate repairs to the home, and (2) the anticipated convenience of having a warranty representative respond when repairs are required.
And that's why we have much to learn from Safelite, the auto-glass repair and replacement company.
Safelite sends its technicians to your home's driveway (or wherever else you may be) to conduct the glass replacement. It's a service call, just like the ones your warranty reps make. But there are several differences:
• Safelite emails the customer an appointment reminder which contains a unique element. As their advertisement explains "We email you a picture of the representative you have an appointment with, so you know who to expect!"
• The Safelite technicians are apparently trained to do small things which exceed expectations on each call: "Not only did the Safelite guy replace my windows, he cleaned all 4 of my other windows and my rearview…how awesome!" and "The Safelite tech did an amazing job and the complimentary vacuum inside the car was appreciated!" (417)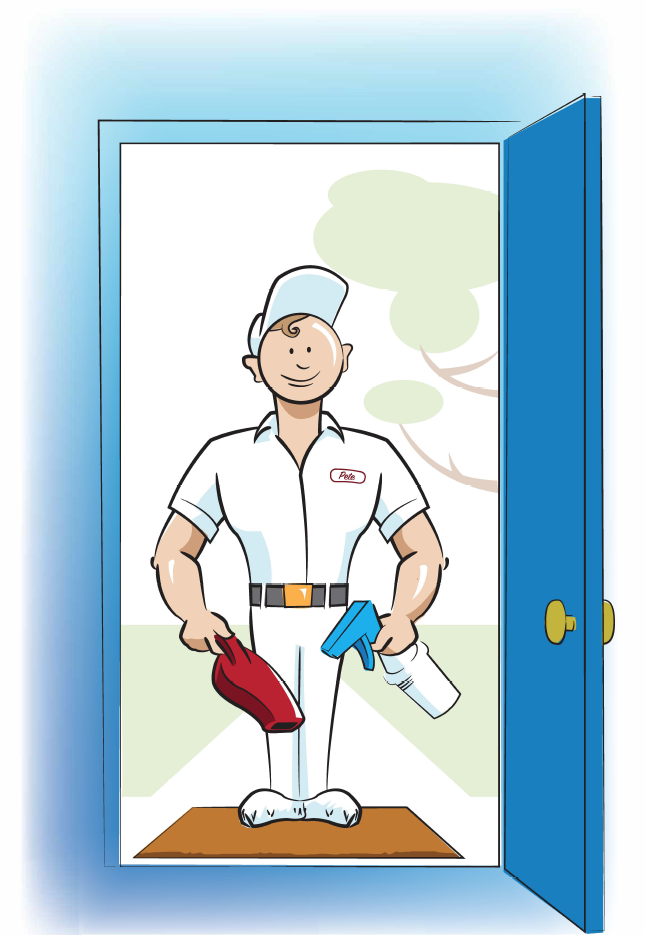 Magical Service Calls
Even for buyers who had a tough time during the construction phase or were delayed in closing, you can still reclaim their loyalty by delivering Safelite-level service in a way which exceeds expectations. It's the 'Magical Service Call.' Here's how:
1. Text/email an appointment reminder, including a photo of the representative scheduled to appear at the customer's home. (This is more difficult to do when trades are scheduled.)
2. Include a bio of the rep within your reminder, with testimonials gleaned from surveys of previous home owners.
3. Improve preparation by service reps: Customers requesting service should be asked to include a photo of the targeted item.
4. Require reps to call the homeowner 30 minutes in advance of arrival or if delayed.
5. On EVERY call: Arrive at front door with a hand-vac, drop-cloth, booties, cleaning spray, and wearing a clean shirt.
Magical Service Calls are memorable events which stimulate sales from referrals!